Union Orthotics & Prosthetics Co. Clinician Spotlight Q & A with Jenna DiMenno, CPO
Union Orthotics & Prosthetics Co. has over 50 clinicians in our 19 locations throughout Pittsburgh and Western Pennsylvania. Each clinician has a passion for their craft and different specializations that empower them to provide the best care for our patients.
Periodically we like to highlight one of our O & P clinicians to show our appreciation for their expertise in our field. This allows our patients and staff to get to know these individuals and celebrate what makes them great employees and exceptional professionals. This month, Union O & P is excited to highlight Pediatric Clinician, Jenna DiMenno, CPO.
Q & A with Jenna
How long have you been with the company? 15 years. Wow, time flies when you're having fun!
Where did you study? I did my undergrad at Pitt and went to Northwestern for O & P.
How did you get into the field? I've always had a passion for working in rehabilitation and helping patients. I've worked as a rehab aide for Centers for Rehab Services, and volunteered at The Children's Institute in college, so the field just aligned nicely with my strengths and skillset.
What is your clinical specialization? Cranial remolding orthoses, pediatric orthotics, and adult orthotics in a rehabilitation setting.
What made you decide to specialize in pediatrics? They are the most resilient (and most fun) population I've ever worked with.
What do you like most about working in O and P? I love collaborating with all members of the healthcare team, including the patients themselves, parents, physical therapists, and physicians. It's also fun to get my hands dirty at work.
What is the biggest change you've seen in the field of O&P? The quantity of female practitioners. This has historically been a male-dominated industry and it has been awesome to see the growth and presence of more women as clinicians and colleagues.
What is your biggest joy in working with patients? Do I have to pick one? In pediatrics, I love watching them run and explore all over the playground, not letting their braces hold them back from being a kid. In the adult realm, I love seeing the pride on someone's face when they walk for the first time after a spinal cord injury.
What advice would you give to someone wanting to get into prosthetics and orthotic care Definitely find a local company to spend some time at to see if it's a good fit.
What do you do outside of work? Hike, kayak, spin, and try new restaurants.
What is a fun fact about yourself? I can walk on my hands and I'm part of the 1% of the population that has read Virgil's Aeneid in Latin.
What is your favorite food? Anything Indian or Korean.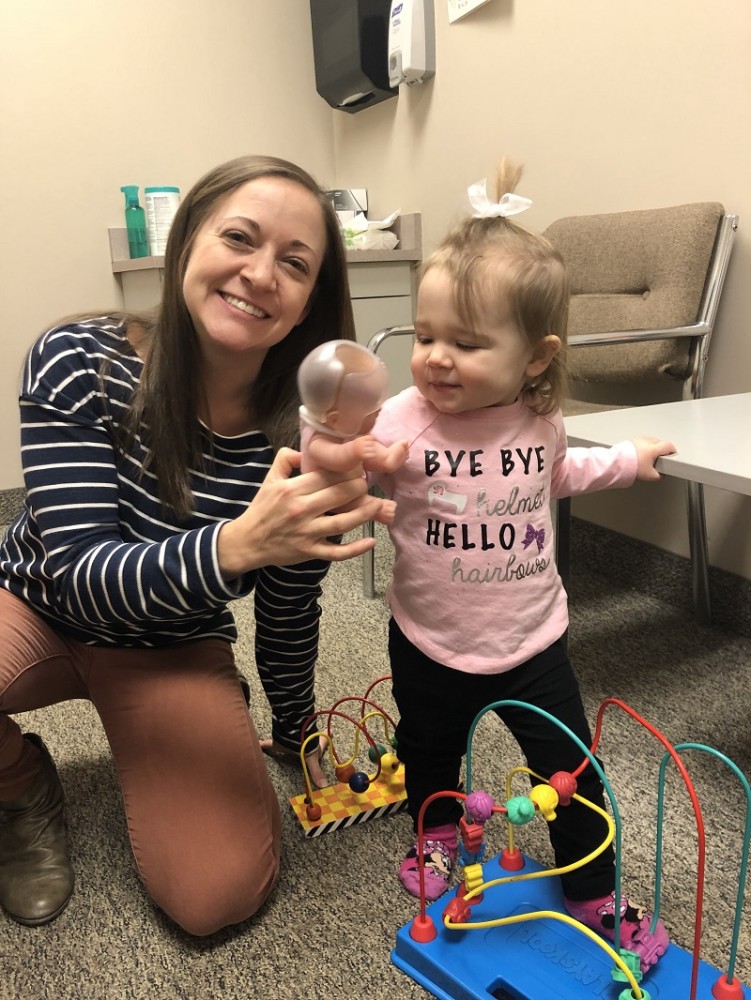 ---
About Union O & P

Union Orthotics & Prosthetics Co. is a family-owned and operated company with over one hundred years of service. We have always been dedicated to providing the highest quality of patient care with a professional and compassionate approach. Our services and techniques are continuously being upgraded to achieve the highest standard of excellence. Union O & P is excited to be able to highlight Jenna DiMenno and the rest of our exceptional staff.
Blog production by Kathryn Painter / S. Kozelnik