Union Orthotics & Prosthetics Co. Clinician Spotlight: Adam Kiser, CPO
Union Orthotics & Prosthetics Co. has over 50 clinicians in our 18 locations throughout Pittsburgh and Western Pennsylvania. Each clinician has a passion for their craft and different specializations that allows each of them to provide the best care for our patients. Periodically we like to highlight one of our clinicians to show our appreciation for their expertise in our field. This allows our patients and staff to get to know these individuals and celebrate what makes them great employees and exceptional practitioners. Presently, we are celebrating our newest addition, Adam Kiser, CPO, to our Orthotic and Prosthetic team.
Adam who began his employment at Union O & P in January of this year can normally be found working at our Erie and Titusville offices.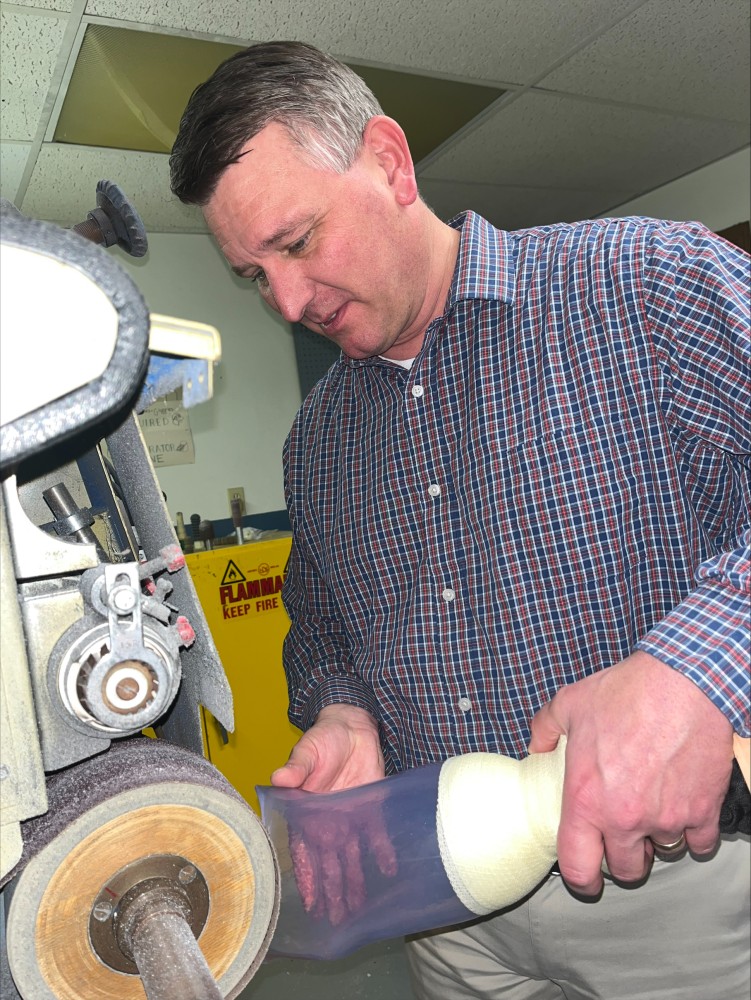 He specializes in lower extremity prosthetics and obtained his Certification in Orthotics and Prosthetics when he attended Century College in Minnesota. Later, Adam completed his residency at the UNC Hospitals in Chapel Hill. He originally got into the field because of his high school best friend who was an amputee. As a highly experienced prosthetist, Adam brings a wealth of knowledge and skills to our team.
We are happy that Adam has the same principles as all of us at Union O & P; we understand how important it is for our patients to feel comfortable and confident in their prosthetic or orthotic devices. He is dedicated to patient satisfaction, which enables him to continue providing top-notch care to our patients. His greatest achievement is being able to "see [his] patients walking around in the community". He loves that he is able to help his patients regain their independence. Adam is passionate about his work and is committed to providing the highest quality care to his patients.
In the future, he believes that the prosthetic field will advance in technology by using more microprocessor components and transitioning into using AI technology to help with all prostheses. A piece of advice he gives anyone hoping to get into the prosthetic and orthotic field is to "be prepared to learn something new every day and listen to your patients."
Union Orthotics & Prosthetics Co. is a family-owned and operated company with over one hundred years of service. We have always been dedicated to providing the highest quality of patient care with a professional and compassionate approach. Our services and techniques are continuously being upgraded to achieve the highest standard of excellence. Union O & P is excited to be able to highlight Adam Kiser and the rest of our exceptional staff.
Blog by Kathryn Painter